Step 1 – Choose Your Amount
Use our online loan calculator to choose your loan amount. Then, choose how long you want the loan for and your estimated repayment will be calculated.

Step 2 – Complete Application
The application process is easy! Click apply now and enter your personal details, income, expenditure and bank details then submit and you'll be contacted within minutes with a decision.

Step 3 – Receive Your Loan
We will try to match you to a lender with the information that you have provided. They will complete the process and your loan will be flying into your account.
Why Choose Us?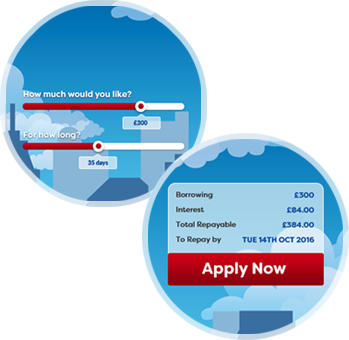 LoanPig wants to find you the best possible loan, based on your circumstances, to do this he will contact all of his lender friends to find you the best short term loan rate. If LoanPig cannot find you a super rate, then no-one can.
All credit histories welcomes
High acceptance rates
No phone calls
100% online
Safe & Secure
We can give you access to one of the UK's largest panel of lenders, to find the best loan deal available for you.
Using innovative technology, Loan Pig offers you an efficient, easy and fast application process, which will allow our customers to securely apply for a short term loan. We aim to match you with a lender that is interested in your application.
LoanPig is a licensed Credit Broker and not a Lender this allows us to find you the best possible deal across a number of lenders.
Read more